It is a tragedy when an important healthcare facility serving a needy community has to shut its doors and place the lives of those it serves at risk. Unfortunately, continuing financial losses are forcing the closure of Hahnemann University Hospital, one of the nation's most historic medical facilities. Hahnemann Hospital, which primarily serves some of the poorest residents of Philadelphia, might have avoided this unhappy outcome if it had implemented a patient financial management program that optimized pre-care patient intervention to strengthen revenue.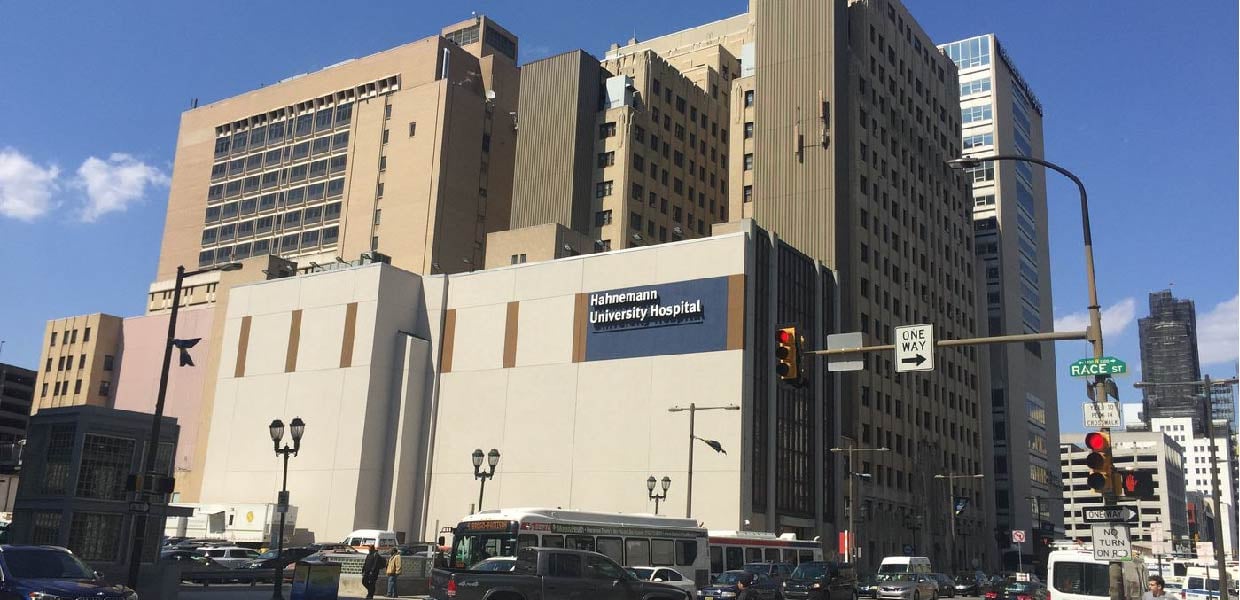 American Academic Health System, the owner of Hahnemann University Hospital, has been criticized for using the financial instability of the institution to enter into Chapter 11 bankruptcy and redevelop the hospital into a more lucrative property. Community and national leaders argue that this move could spark similar moves in underprivileged neighborhoods across the nation.
Hahnemann University Hospital has served the people of Philadelphia since 1848, but it could be closing its doors by the end of the summer due to ongoing financial losses. A safety-net hospital that primarily serves lower income residents of the Center CIty region of Philadelphia, Hahnemann University Hospital is a tertiary care institution with almost 500 beds. Hahnemann University Hospital is a teaching hospital affiliated with Drexel University College of Medicine and employs 2,440 workers with another 1,000 externally-employed workers at the facility.
Originally established in 1848 as Hahnemann Medical College and Hospital in Philadelphia, this institution was the first homeopathic medical college in the U.S. In 1979, the Hahnemann Medical College and Hospital added a North Tower to its facility, which housed an emergency department, trauma center and other medical services.
Current Financial Difficulties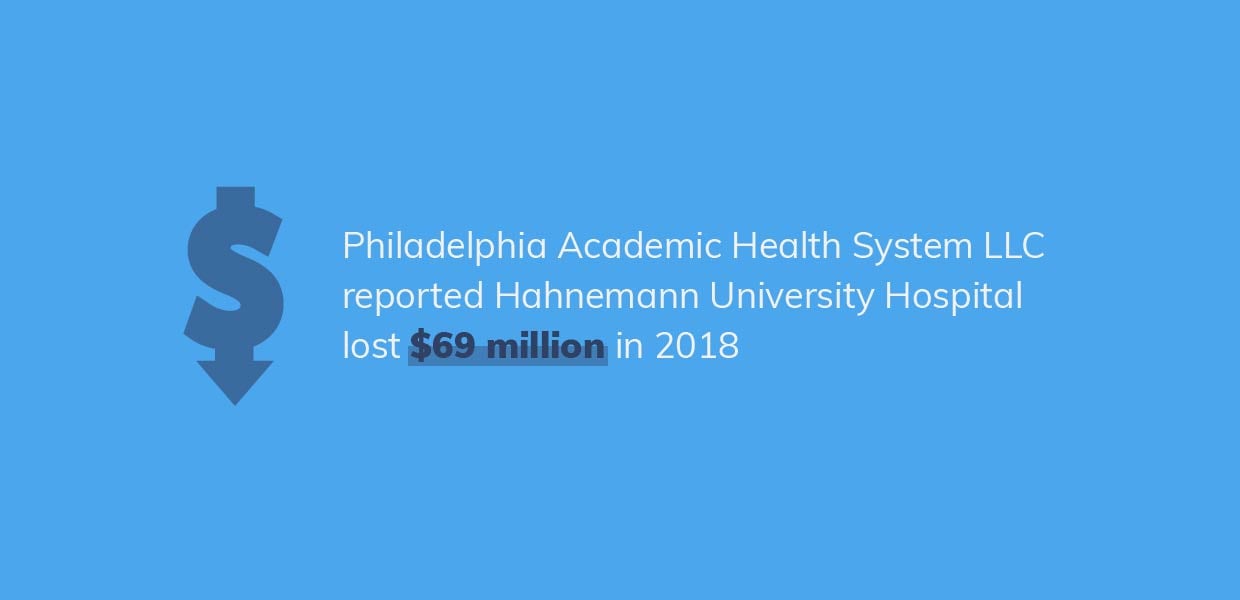 In July 2019, Hahnemann University Hospital filed for bankruptcy protection. In the filing, Philadelphia Academic Health System LLC—the parent company of Hahnemann University Hospital—reported a loss of $69 million in 2018. The filing did not disclose how much revenue Hahnemann University Hospital produced in that period, but it did state that HUH owed its top 30 creditors $88.7 million.
Numerous public and private organizations have tried to save the ailing hospital. Drexel University has stated that it tried to assist the institution, but it could not obtain the financial information needed. Ultimately, Drexel officials informed Hahnemann University Hospital that it would not purchase the hospital because "we do not believe that HUH has any financial value."
Much of Hahnemann University Hospital's financial problems stem from an unworkable business model. First of all, Hahnemann University Hospital relied on a post-care collection system that engaged with patients most often after services had been provided. Although this is
standard in much of the U.S. healthcare system, new healthcare financial analyses indicate that a pre-care patient intervention model is much more effective. Although a hospital like Hahnemann would likely have encountered a lack of cooperation from many of the low-income patients it served, HUH could have mitigated some of these issues by having patients opt into automated payment programs in addition to financial assistance programs.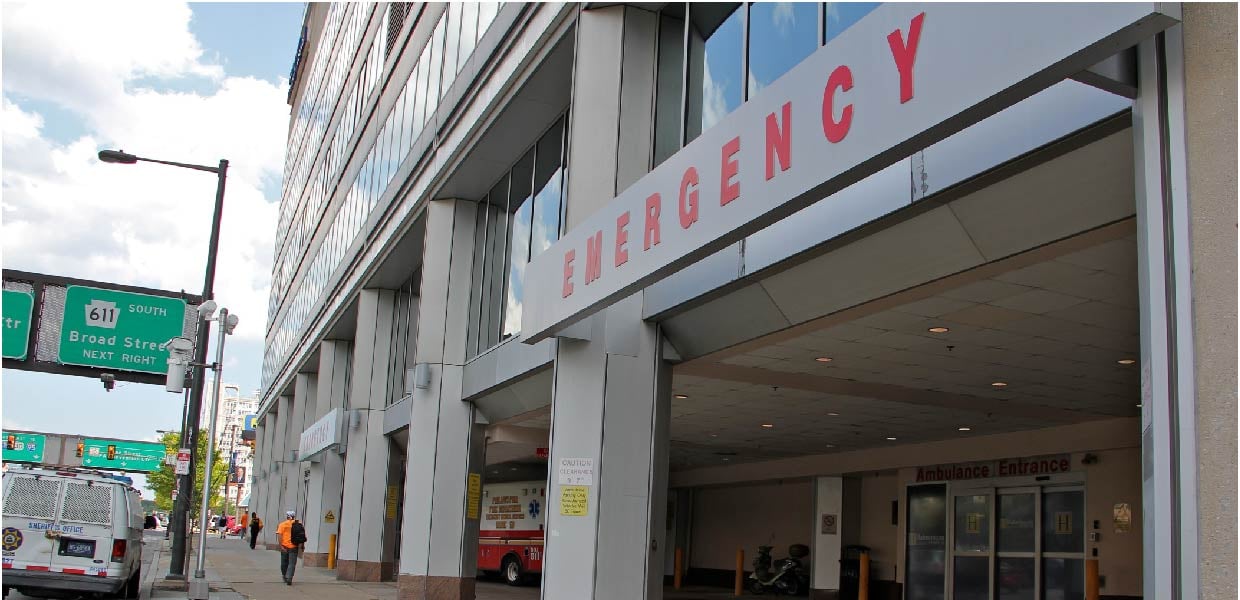 Secondly, many of the patients at Hahnemann University Hospital often used its emergency department as a primary care clinic. Many uninsured and transient patients utilized the emergency room for non-urgent care despite the exorbitant costs of treatment in an ER. This not only taxes the finances of patients unnecessarily, but it also places unnecessary financial strain upon the hospital. Many of these ER visits could have been avoided if HUH had implemented an education campaign among patients or the local community regarding the use of urgent care centers versus the ER.
HUH Shuts Down Various Departments
As this bankruptcy case progresses through the courts, various private and public entities are trying to stall or avoid a dissolution of Hahnemann University Hospital. Although Drexel University will not purchase HUH outright, it has filed a lawsuit to stop the closure of the facility in order to relocate medical students currently training there.
State and city authorities have also asked the courts to slow proceedings in order to firm up medical services at other local hospitals. This is especially problematic for the obstetrics department, which has been shuttered at HUH. Last year, Hahnemann University Hospital had almost 130 births a month, and the women who might have delivered at HUH in the coming months will have to find room at one of the city's dwindling maternity wards (Philadelphia saw the closure of nine maternity wards from 1997 to 2007).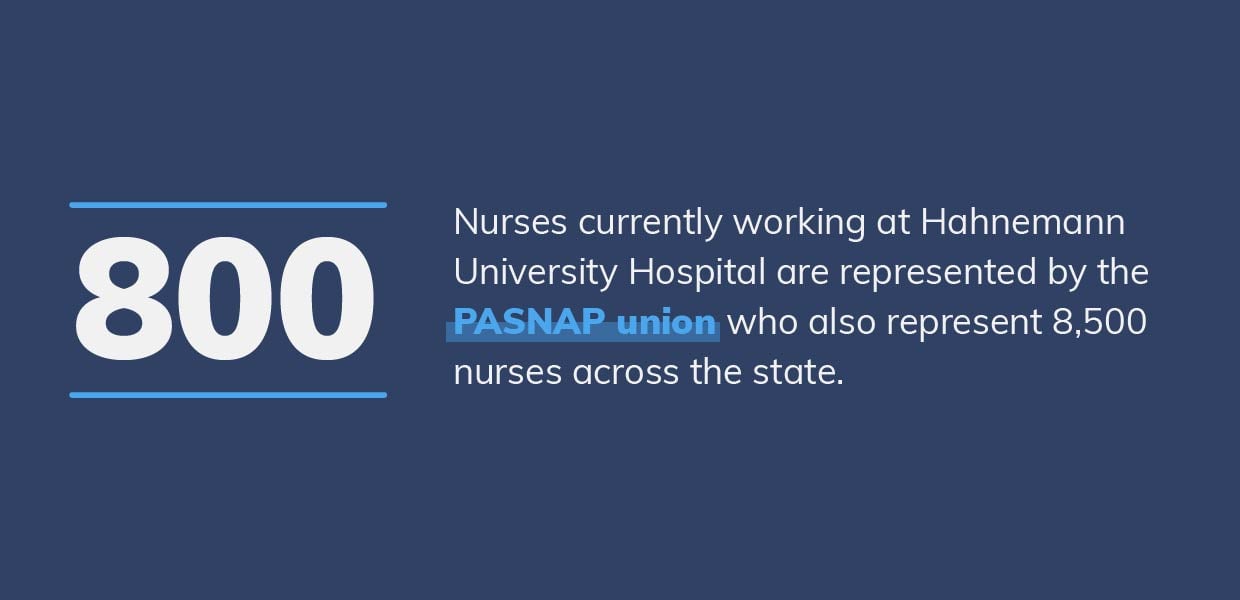 Among the groups up in arms about the upcoming Hahnemann Hospital closing is PASNAP union that represents 8,500 nurses across the state and 800 nurses currently working at Hahnemann University Hospital. Although the loss of employment is a major concern, the nurses' union is also protesting the loss of care for thousands of local residents.
This latter issue is also a motivating factor for U.S. Senator Bernie Sanders, who has sent his campaign co-chairperson to participate in a protest rally in July. The Democratic presidential candidate has also urged city, state and federal officials to help keep Hahnemann University Hospital open in an effort to protect the lives of poor Philadelphians.
Could a Pre-care Patient Financial Management Strategy Have Prevented This?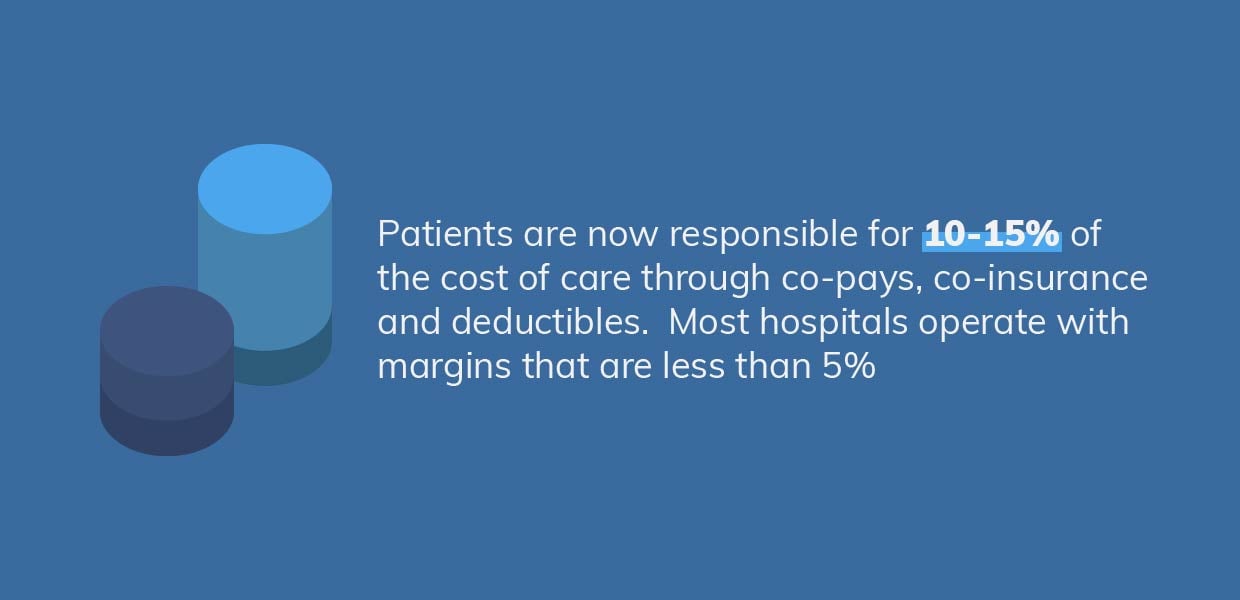 Patients are now responsible for 10-15% of the cost of care through co-pays, co-insurance and deductibles. Most hospitals operate with margins that are less than 5%. Do the math, it is almost impossible for a hospital to remain fiscally stable if they don't rethink their patient financial management strategy in order to collect patient financial responsibility.
Most healthcare providers do not have a patient financial management strategy or even a patient financial management department. Most manage this important part of their business under revenue cycle management. Here lies the problem. Revenue cycle management processes will always prioritize payer related requirements over patient financial responsibility because the payer payments represent a larger portion of the provider's income statement. Without a proactive, disciplined strategy, patient financial management will always be an afterthought that will continue to create bad debt, damage the patient experience, and ultimately hurt the brand image of the provider.
It is difficult to determine with any certainty if a more proactive patient financial management ("PFM") strategy might have averted the collapse of Hahnemann University Hospital, but it is certain that pre-care PFM solutions have helped many healthcare companies inflate revenue streams and head off financial problems while enhancing the patient financial experience in the process.
From available public information, it appears that Hahnemann University Hospital accrued an enormous amount of bad debt. Like many healthcare providers, a large portion of existing debt is from patient financial responsibility that never gets paid. In many cases, this may have been avoided if the patients were educated on their financial responsibility prior to care and offered more affordable payment options.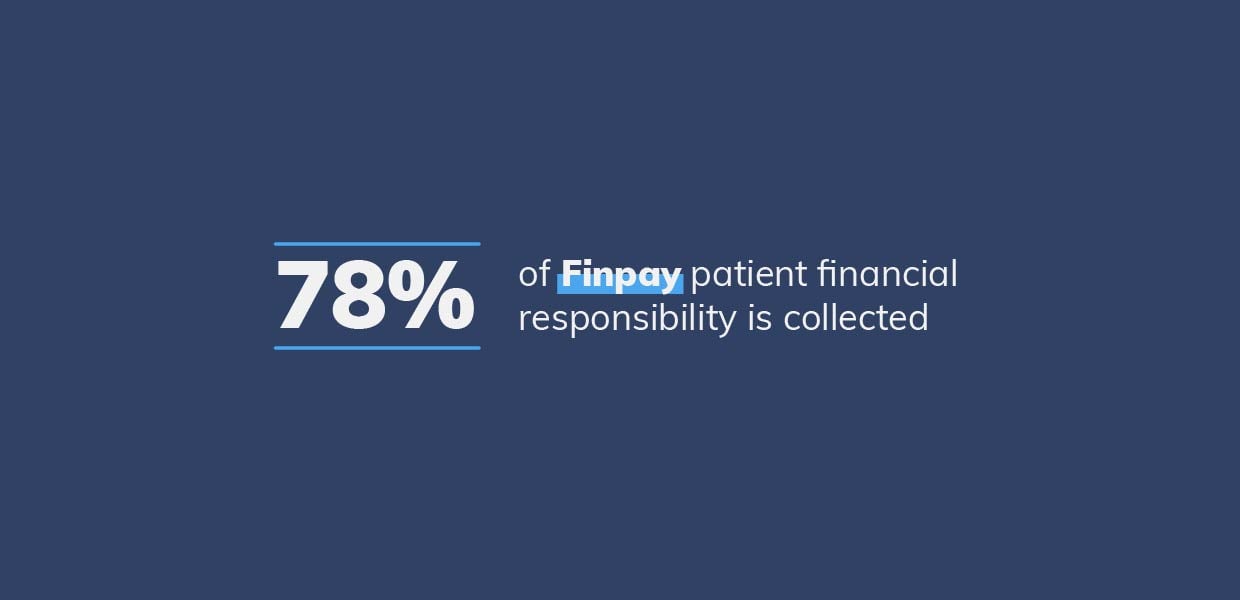 The best patient financial management strategies focus on pre-care engagement that promotes the patient experience through education and transparency, so the patient remains engaged throughout the clinical and billing cycle. This pre-care approach builds lasting relationships with patients by leveraging education and patient advocacy, which statistics show converts patients from debtors into payers.
Statistics also show that this pre-care engagement creates a personal bond with the organization and normally results in higher patient satisfaction scores, which now can reduce CMS reimbursements. By being committed to a policy of pre-care education and transparency, hospitals like HUH can deliver an enhanced financial experience that will build loyalty with their patients and lighten the debt burden on the provider.
About FinPay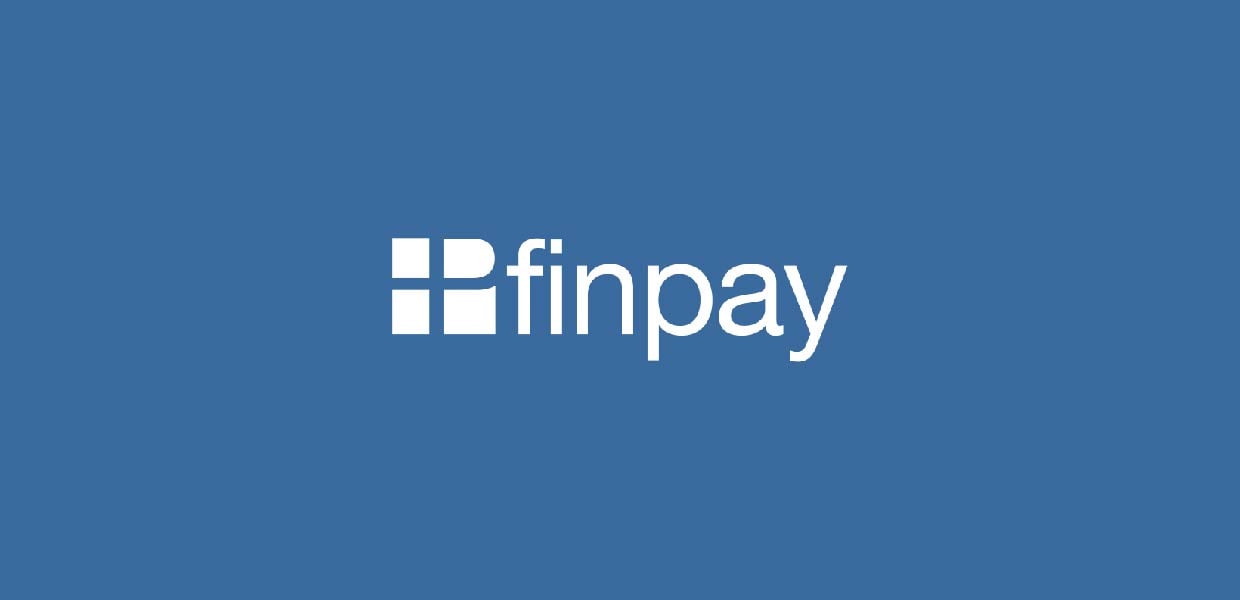 FinPay is committed to solving the affordability crisis in healthcare by enhancing the patient financial experience through pre-care engagement, expanding healthcare financial literacy, advocating for cost transparency, and offering affordable payment options, all while restoring trust in the American healthcare system. At FinPay, we believe Patient financial management is not a panacea for all financial problems, but it may significantly reduce patient bad patient debt.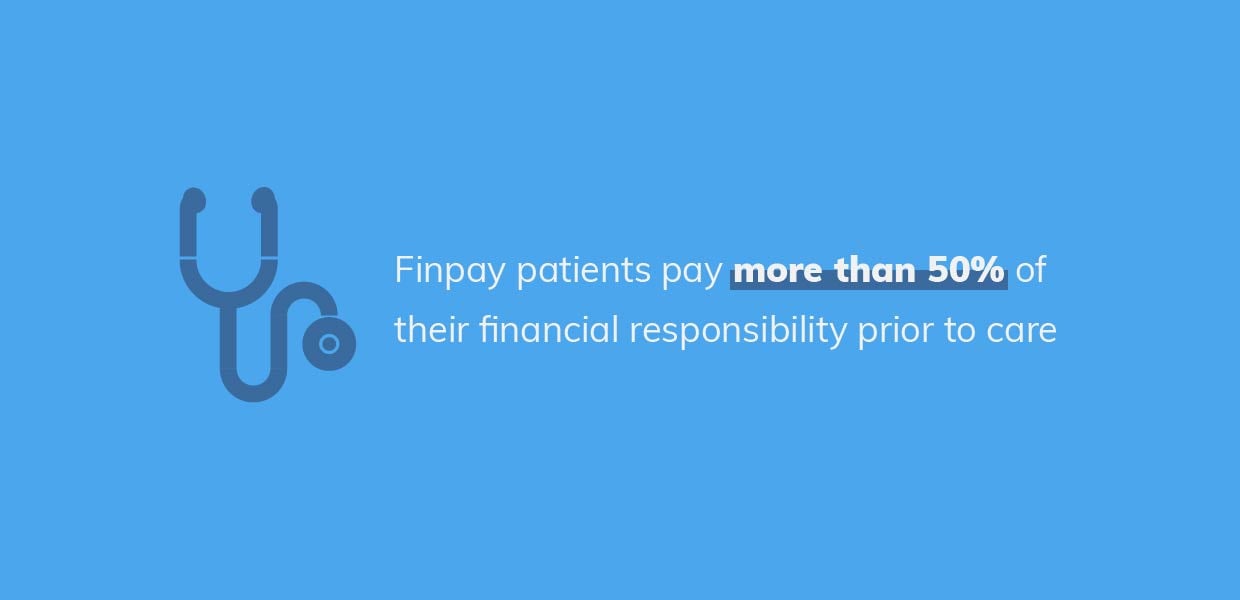 Our pre-care solutions are proven to dramatically grow revenue and reduce costs for healthcare providers. The industry average for patient financial responsibility collected is less than 20%, at FinPay we deliver an average of over 80%. In fact, FinPay patients pay more than 50% of their financial responsibility prior to care.

If you would like to learn how your organization can build patient loyalty, satisfaction, and higher recovery of patient financial responsibility, please visit FinPay.
Let's increase your revenue and foster patient financial responsibility together.