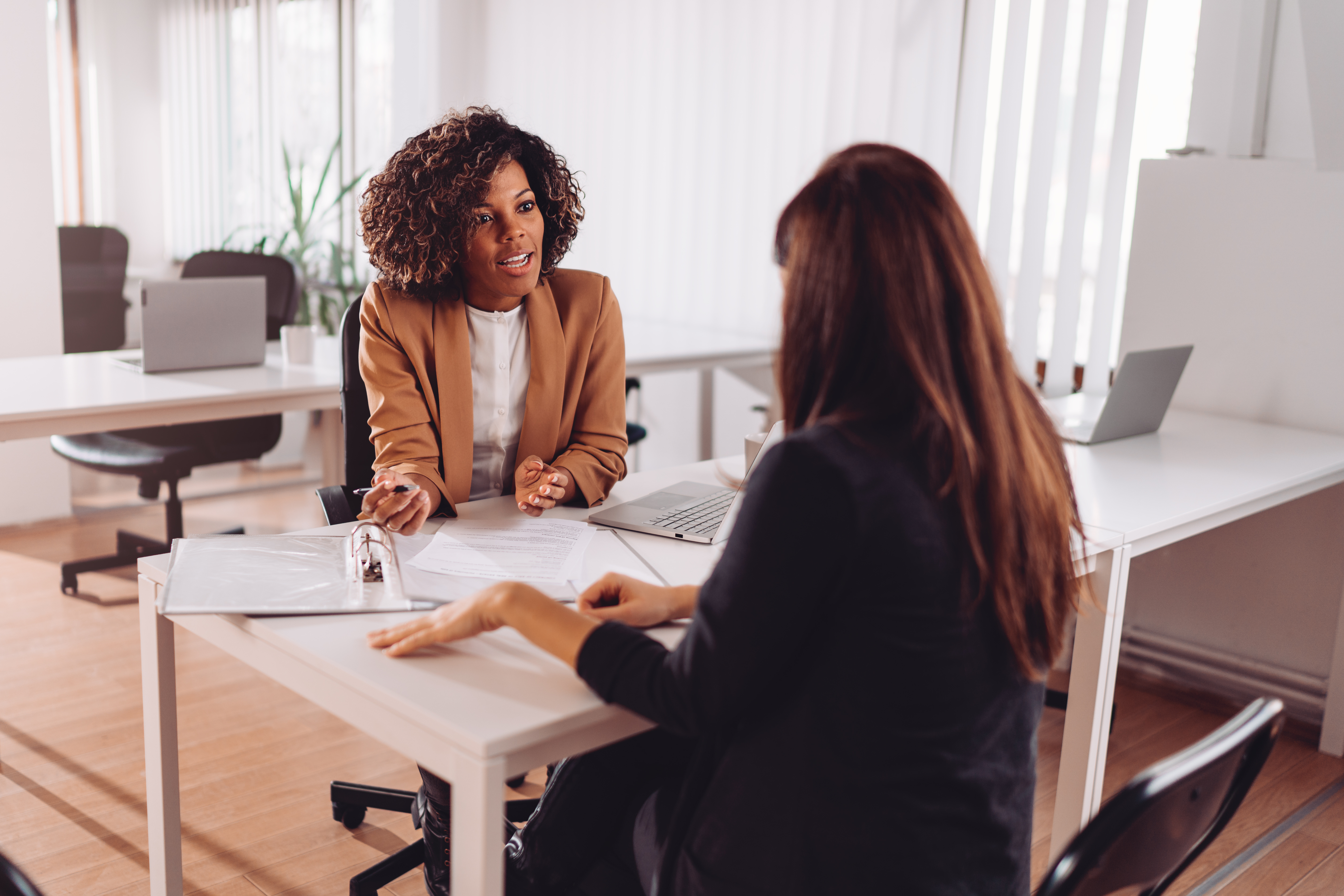 When an individual faces the emotion-ridden decision over whether to enter behavioral health treatment, the first impression means everything. The initial contact with a facility pre-admission will set the tone for the patient's relationship with the organization. A professional, transparent conversation about what to expect in treatment, including a full sharing of financial details, can either ease the patient's and family's stress and improve the chances for a successful treatment outcome or expose a financial barrier to accessing treatment if not done at the correct time with flexible financial arrangments to overcome the financial hurdle the patient and their families face.
Yet far too many behavioral health providers take a haphazard approach to one of their most critical everyday tasks. Data show that only 10% of addiction treatment providers routinely use a data-driven patient financial management strategy pre-admission. Organizations too often leave admissions calls to clinical staff, which can risk a blurring of the lines between therapy and the management side of the business.
When patients already face many unknowns about how their treatment will proceed and what their lives will look like afterward, financial worries can only function to worsen the risk of an adverse outcome. Providers need to consider patient financial management a core focus of their operations, adopting a strategy that will both enhance the patient experience and improve the organization's bottom line. Having the right financial conversations and payment arrangements in place with patients will ensure that during treatment, attention to the patient's clinical needs will remain the primary focus.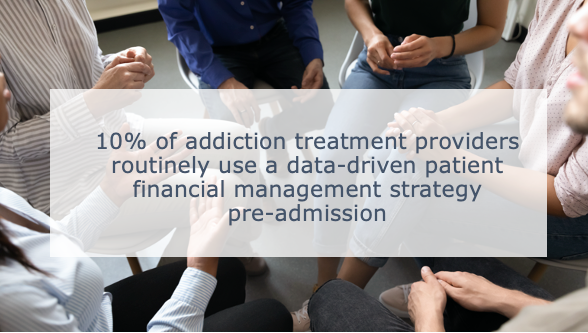 Admission staff may not be trained to interpret a prospective patient's insurance benefits correctly, increasing the chance for surprise charges later that could derail a patient's clinical progress. In most cases, the best they can do is simply read off an explanation of benefits document, in an impersonal way.
For these organizations, failing to plan truly means planning to fail. Not having a standardized approach to the financial conversation all but guarantees that only a small share of patient financial responsibility will ultimately be collected, in addition to the possibility of exposing the organization to compliance breaches surrounding their patient billing and financial assistance practices. Only with a sound pre-admission patient financial management strategy can organizations build the solid foundation needed for a meaningful patient experience in treatment.
In a technology-enabled, data-driven patient financial management approach, an expert conveys the essential financial information to patients and their families. This allows clinicians to focus not on payment issues for which they are not trained, but on what they do best: clinical assessment and developing a care plan. By defining the roles of the admissions team more clearly, organizations will build from the start a stronger relationship with the individual that feels less transactional, leading to greater engagement from the patient and family and ultimately better care outcomes.
Some providers might assume that patients and families seeking treatment would prefer not to talk about payment issues at the outset. But the reality is individuals want and need to know the cost of their care. Research from Becker's CFO Report suggests that 3 in 4 patients do some cost research of their own before they ever place a call to admissions. So if these prospective patients receive inaccurate or misleading information during their first conversation, information that is in conflict with what they already may know, the relationship likely is broken beyond repair.
Conversely, a data-driven approach is comprehensive and transparent. Accurate financial and clinical information is delivered to the patient by the right people, lessening the chance for inaccuracy or misinterpretation. The process becomes more efficient and is more likely to lead to an admission. At the same time, this approach allows the patient's last experience with the provider to be a clinical one, not a bill in the mail. This enhances the treatment facility's brand and its overall standing in the community.
Most importantly, a data-driven process improves patient and family member satisfaction. Professionalism in the payment conversation increases the likelihood that the patient will see the facility as a place that will deliver compassionate care. For patients who have endured poor financial experiences with other providers in the past, a process that results in no financial surprises will go a long way toward building a strong therapeutic alliance.
Also, patients who trust their provider will be more likely to meet their share of financial obligations. In an industry where most treatment facilities collect less than 20% of patient financial responsibility, adopting a patient financial management solution can be expected to increase average net patient revenue by 20% or more. Absent any undue financial stress, patients will stay engaged in treatment longer, improving their chances for a lasting recovery.
In today's stressful times, more people in the community than ever need the specialized services that only a high-quality behavioral health provider can deliver. When the quality of the financial conversation pre-admission matches the effectiveness of an organization's clinical care delivery model, a provider truly delivers on its promise to serve as a catalyst for change in their patients' lives
Schedule a brief call today to discuss your admissions strategy, click here.