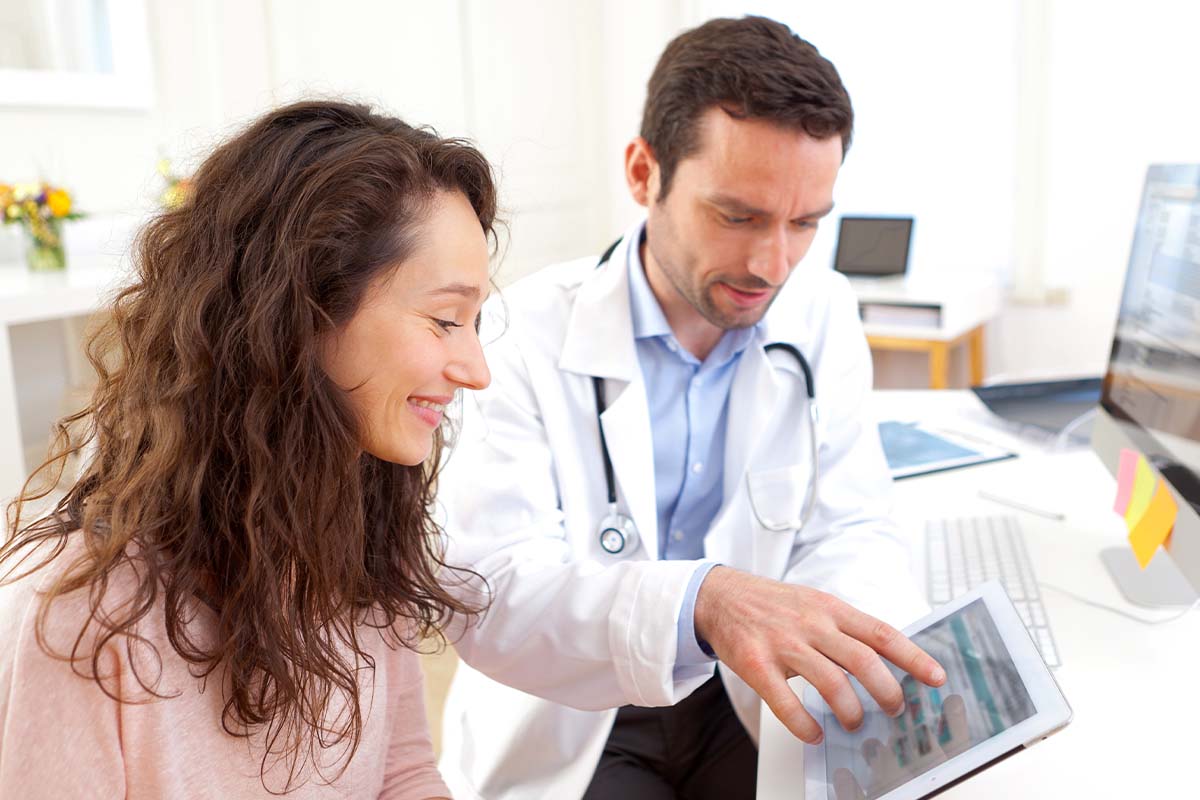 As a healthcare provider, improving the patient financial experience can help you retain current patients and bring in new business from qualified referrals. When your patients make quality connections with their providers and understand what they're paying for, they become more invested in their healthcare. While your practice is unique, there are some common ways providers can improve the patient financial experience.
FinPay offers billing solutions for providers so you can focus on what matters to your business—your patients. Our solutions help your patients understand their bills before they even see a doctor, therapist, or specialist, which leads to more on-time payments. Comprehensive patient touchpoint and collections software empowers your team to connect with your patients throughout their journey, rather than pestering them for payment. Learn more by emailing info@finpay.com.
Understand the Patient Financial Experience
While your team is fluent in the ins and outs of billing and insurance providers, many of your patients likely have a difficult time comprehending exactly what their money is paying for. By shifting your perspective to understand the financial experience, you can put operational systems in place that improve efficiency, patient reviews, and satisfaction.
How Providers Can Improve the Patient Financial Experience
Once you understand the patient financial experience from a new perspective, there are several actions you can take to improve it. Try implementing some of the following ideas in your business:
Make Financial Information Easily Accessible and Understandable to Patients
Healthcare providers can make it easier for patients to understand how much they will pay and how to pay. Explain in simple words and make sure the information is easy to find by doing things like:
Spelling out acronyms

Explaining industry terms

Posting frequently asked questions on a website

Providing user-friendly payment options
When your patients understand what their statements mean and how to pay, you create a seamless financial experience that builds trust.
Streamline Billing and Payment Processes
Healthcare providers can make it easier for people to pay their bills. Provide an easily understood platform for your patients to engage with, so they have a one-stop visit when they want to pay their bills. Rather than trying to navigate a confusing website with long load times, find a solution that builds trusted communication and provides clear direction for submitting payment.
Offer Flexible Payment Options & Arrangements to Patients
Providers can offer a variety of flexible payment options to their patients, including direct payment plans, discounts, and other incentives. Direct payment plans allow patients to pay for their healthcare services through a convenient monthly payment plan instead of paying for the entirety of the cost at once.
Early payment options can also be offered by providers and may include discounts if the patient pays all or part of their bill prior to the due date—or even the date of their appointment. This allows patients to take advantage of lower costs while avoiding late fees and other potential penalties.
Educate Patients on Insurance Terms and Co-Payment Structure for Services Rendered
Start early when educating patients about their financial responsibility. When they understand what they will have to pay for before they even see the doctor, they are more likely to pay their bill on time.
Consider FinPay for Improving the Patient Financial Experience
Improving the patient financial experience is an important part of running a successful healthcare business. By understanding your patients' perspectives, you can create systems that will improve efficiency, patient reviews, and satisfaction.
Our comprehensive suite of products helps streamline billing and payment processes while offering flexible options for customers so they have a better overall experience with their medical care costs. To learn more about how our services can help you provide quality financial customer service, reach out to us today at info@finpay.com.