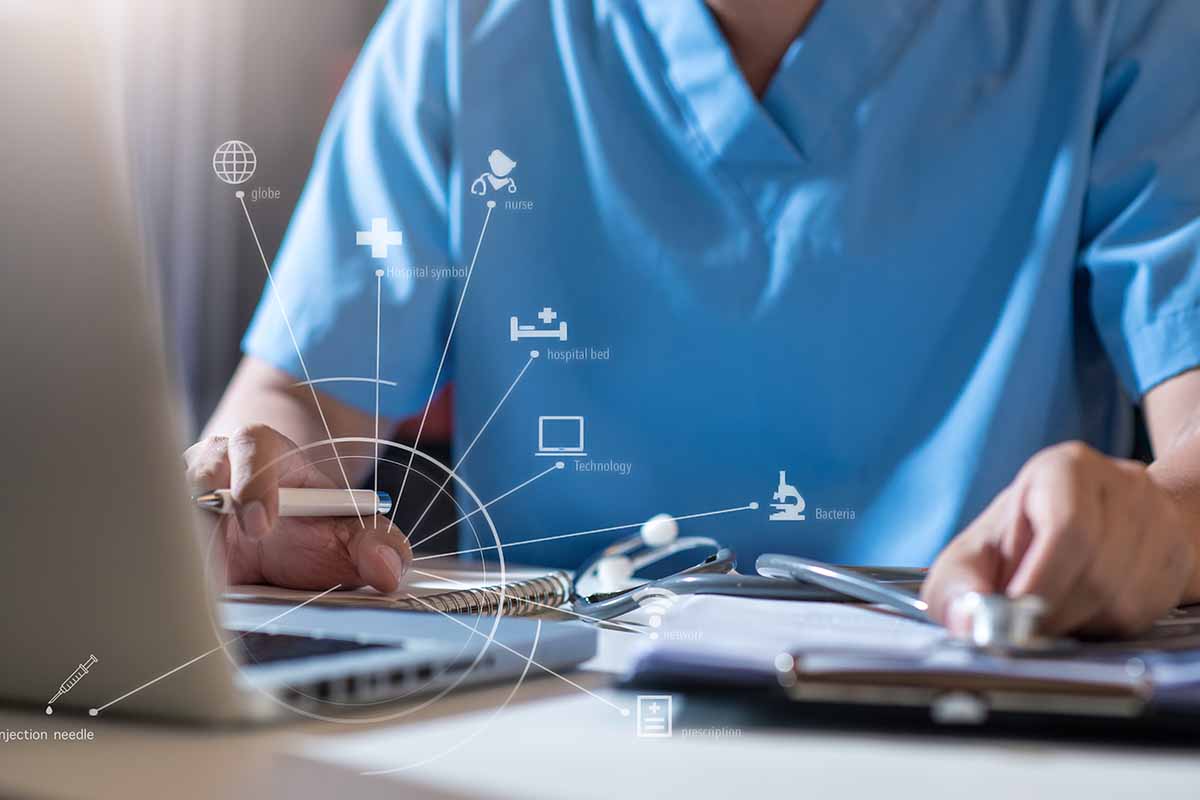 For many people in America, the U.S. healthcare system is frustrating, overly complex, opaque, and expensive. The intersection of patients, healthcare providers, insurance providers, drug companies, and governmental regulations is not well managed or streamlined and most often manifests in medical debt for patients and inefficient revenue collection for healthcare providers.
FinPay offers a pre-care solution to the patient financial experience. The FinPay solutions benefit both patients and providers. For providers, the technology platform integrates with existing revenue cycle management software to create an optimized, data-driven approach to patient financial management. For patients, pre-care engagement provides financial education and transparency so that medical costs are not surprising. An automated payment system allows patients to understand their costs before being billed for any treatment or services. This pre-care solution to the healthcare consumer experience creates a cooperative relationship between patient and provider instead of an adversarial one centered on medical debt.
Contact info@finpay.com to learn more about the pre-solution to patient financial responsibility.
The Pre-Care Solution to Patient Financial Experience
The U.S. healthcare system can deliver amazing treatments and services. Still, the costs for those treatments and services are high, especially if they are reoccurring such as those receiving dialysis or managing diabetes. The average American simply cannot afford extensive medical treatment, and even a simple scan or lab test can financially burden a family, especially if the cost is a surprise.
Insurance can help defray the costs, but many insurance plans have costly monthly premiums, extremely high deductibles before the insurance policy takes effect, or do not cover treatment and services that are not "in-network." Once a patient is burdened by medical debt, they are hesitant to add to it by seeking further medical treatment and often forego necessary treatment, which leads to adverse health outcomes.
And the provider is not put in a very good situation, either. They want to help their patients, but it is expensive for them to operate. If they cannot collect revenue, they cannot operate, and many undertake aggressive collection efforts or stop offering services to patients whose accounts are in arrears. This strains the patient-provider relationship and makes it adversarial instead of cooperative. Nobody wins in this scenario.
Pre-Care is the Solution
Engaging with the patient well before any services or treatments are delivered can alleviate this adversarial relationship based on cost. Financial literacy, education, and transparency are the key. Having a frank discussion about the following allows for a strategic plan to be put in place:
The treatment and services needed

The total costs of the medical services

What the insurance policy will and won't cover

The monthly payments a patient can afford
FinPay offers a technological platform that can automate this strategic plan for patients and providers. The technology integrates seamlessly with providers' existing revenue management cycle software, and the patient knows precisely what their payment will be according to a pre-determined payment schedule. It is a win-win for both patient and provider when they employ FinPay's pre-care solution to the patient financial experience.
Contact FinPay to Learn More About the Pre-Care Solution to the Healthcare Consumer Experience
There is no reason that paying for healthcare and collecting for medical services has to be such a nightmare. Providers and patients benefit when honest, transparent financial discussions occur before any services are delivered. Through pre-engagement, education, and our automated technology platform, FinPay offers payment options that are easy to understand and tailored to the individual financial situation.
Contact us at info@finpay.com to learn more about how FinPay can enhance the healthcare consumer experience through our pre-care solution to patient financial responsibility. We look forward to hearing from you!