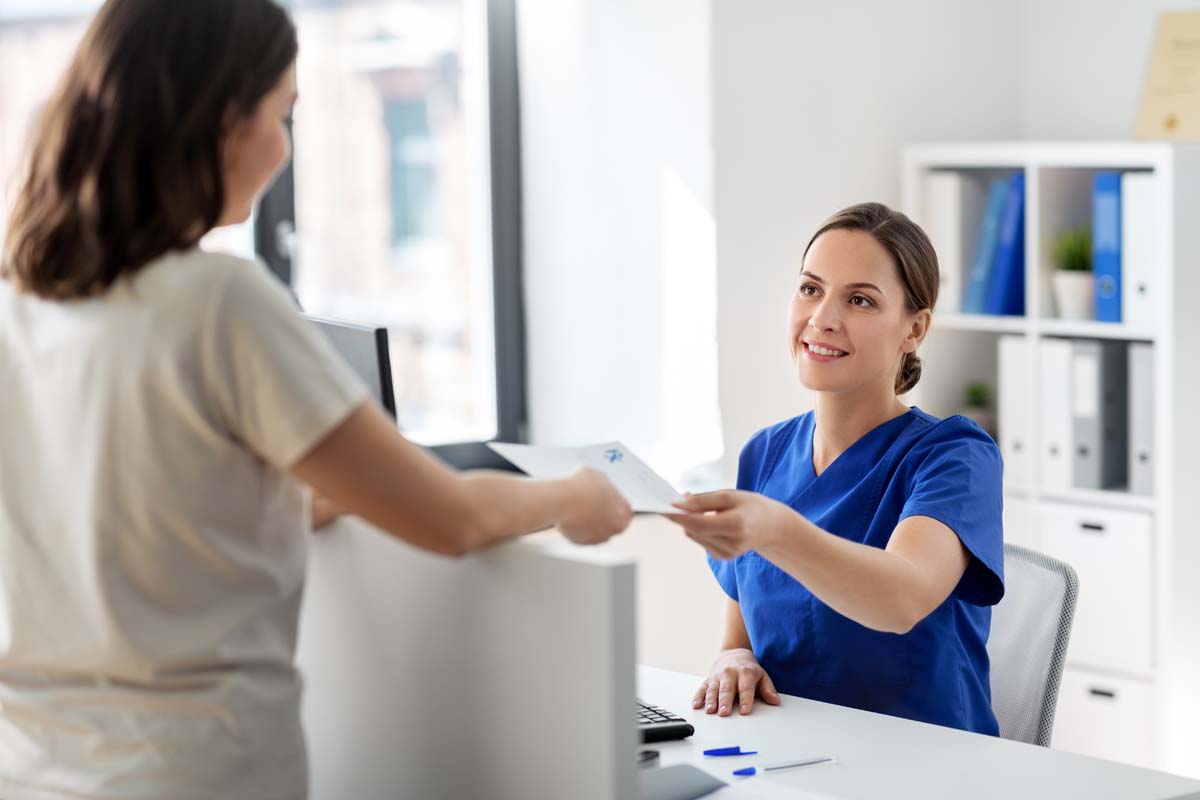 The American healthcare system is a nightmare for most patients. Navigating healthcare costs is almost impossible due to the lack of transparency, changing insurance fee schedules, and a general lack of financial knowledge among patients.
Most patients view healthcare no differently than any other transaction, but the complexity of insurance plans makes it extremely difficult for the average patient to determine if they are covered. The allowable amount for providers from the various insurance companies is also a moving target, making it difficult for a provider to know exactly how much will be charged and collected. In the end, too many patients are surprised by their healthcare costs and ultimately default on their payments.
FinPay offers a data-driven patient-first approach to managing patient financial responsibility. Pre-care engagement establishes a relationship and provides opportunities for patient financial education. Patient pay solutions are presented in a transparent, easily digestible way. Our automated financial platform solves the problem of patient financial responsibility. Contact us today at info@finpay.com and let us help your treatment center thrive.
Better Patient Pay Solutions
Your treatment center can benefit significantly from our data-driven automated financial programs. Specifically, our patient pay solutions are optimized for behavioral health and can offer the following advantages to your business:
Admissions enablement– The actions taken at the front end to make the financial part of the transaction more predictable for patients and providers.

According to the Substance Abuse and Mental Health Services Administration (SAMHSA), 39% of behavioral health admissions are lost due to mishandling or absent financial conversations.

Census growth
Clinical adherence that increases the length of stay
Increase in average net patient revenue
Compliance with the Eliminating Kickbacks in Recovery Act (EKRA) and Consumer Financial Protection Bureau (CFPB) regulations
Contact FinPay at info@finpay.com to learn how we can help you by automating your patient financial experience.
The Patient Financial Experience
FinPay's pre-care patient financial management solution makes the patient financial experience a top priority. Combining cost transparency, strong patient advocacy, and education on healthcare financial literacy ensures that the patients remain engaged throughout the billing and clinical cycle.
While it may seem odd or inappropriate to make finances and payments the focus of patient engagement, the reality is that many people dread the patient financial experience and our approach alleviates that fear. Patients appreciate the upfront, honest discussion since the typical patient experience involves uncertainty and often surprise costs. Furthermore, it improves the relationship between your treatment center and your patients. You become an advocate for patient pay solutions, not an adversary.
FinPay's platform keeps the patient engaged throughout the billing and clinical cycle
Patients receive updates to their chosen payment program as they occur
A patient's financial responsibilities are bundled into one easy interest-free monthly payment
All FinPay payment programs are 100% compliant with federal and state consumer protection laws
Contact FinPay today at info@finpay.com .
Let FinPay Help Your Treatment Center with Patient Pay Solutions
You are in the addiction treatment and mental health business to help patients live better lives. At FinPay, we feel strongly that patients in need of behavioral health services should not defer treatment due to financial uncertainty. The overly complex and opaque patient financial experience turns people away from treatment–you miss out on a new patient, and the patient fails to get the help they need. How do we solve this problem?
FinPays' solution will deliver on the following objectives:
Enhancing the patient financial experience increases patient satisfaction
Adding pre-care engagement solves the problem before it starts
Automating payment programs increases cash flow and bottom-line
Providing more payment options will remove the barrier to affordability for care
These can be achieved by implementing strategies that engage healthcare consumers more effectively. Reach out to FinPay today at info@finpay.com to learn more about our automated solutions to patient financial responsibility.